When I heard that the AJKOs were coming back in 2010 I was very much excited to get my hands on a pair. When I first saw pictures I was still excited but I should have expected that JB would ruin them somehow. That pre yellow midsole was beyond stupid. The huge oversized jumpman air tag was just as stupid.  What JB did right was to leave the heel cap alone.With the heel cap not having a jumpan I knew these had great potential.I bought my pair on release day knowing that I would make it my mission to make these look like the Ogs. So I started with removing that midsole yellow and making them crispy. Followed by some fresh black laces. All I then needed to do was to remove that tag, and that is the point of this post. To show you guys how I did it. My apologies for the long opening.
The first thing I had to do was to find a suitable tag. The original AJKOs unlike the original Jordan 1s have only a Nike tag, not a Nike air tag. I found a pair of Nike Cortez in the Forrest Gump colorway that had the perfect size and color combo Nike tag.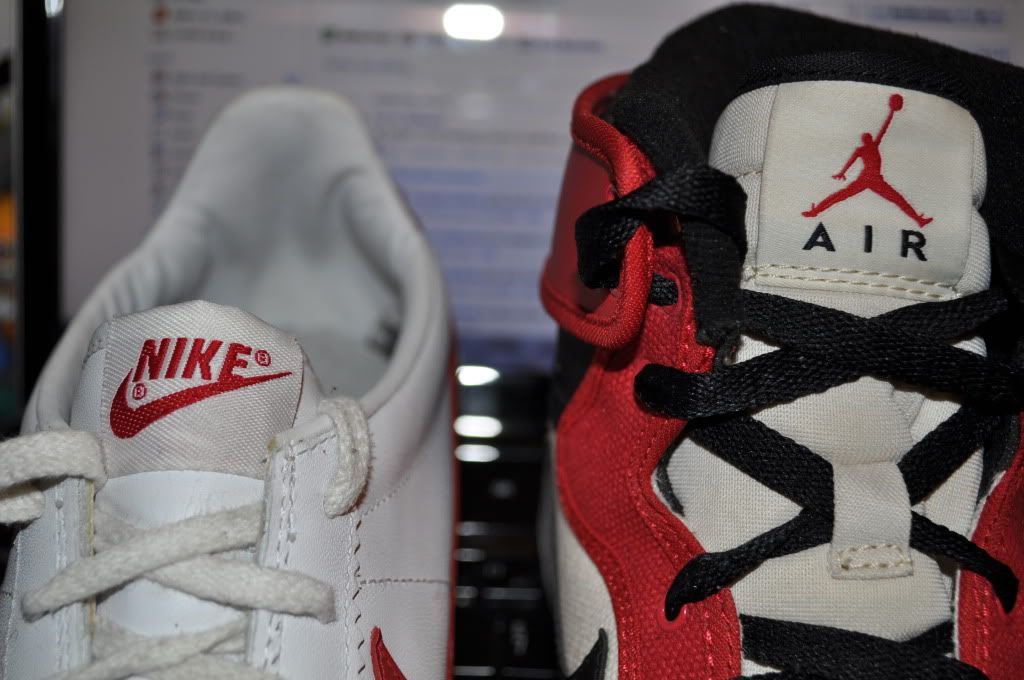 So I just cut the stitching and removed them.
I then removed this back tag by again simply cutting the stitching. I removed the front tag by cutting out most of it then fraying the smaller left over pieces. Ididn'twant to cut the actualstitchingthat held that tag to the tongue because I didn't want to have to stich all that back.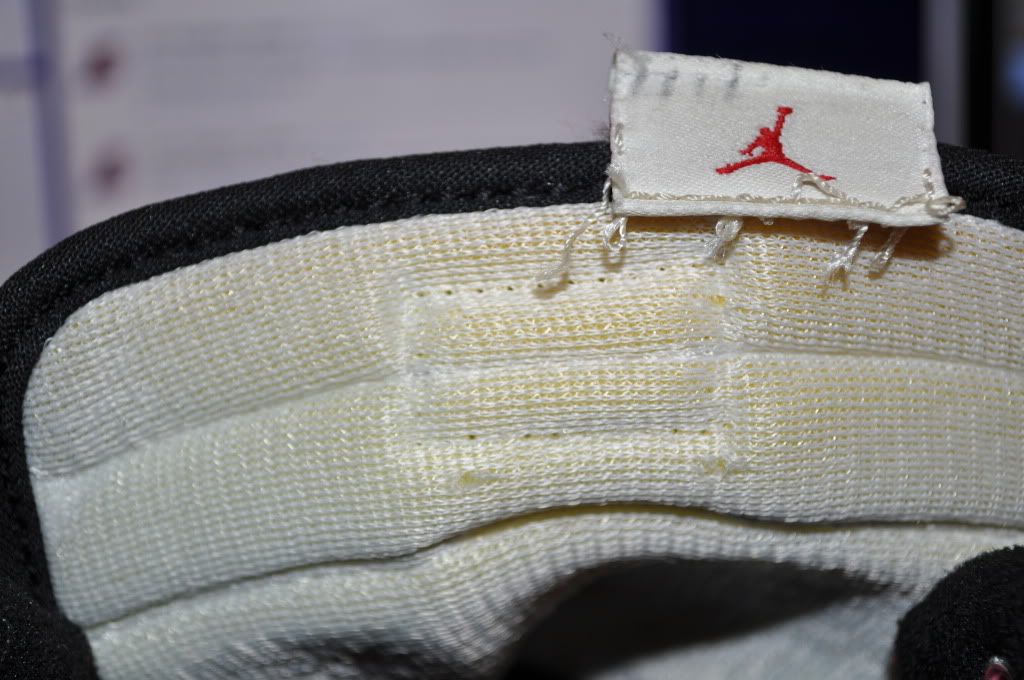 Once I removed all the tags I was left with a square indentation on the tongue. This square is not seen with the jumpman tag because it is so huge. But with the Nike tag I was going to stich it to only the first stitch line like the ogs. So I wet the tongue then took an iron to it while constantly trying to move the foam around so that it would fill back in. It worked perfectly.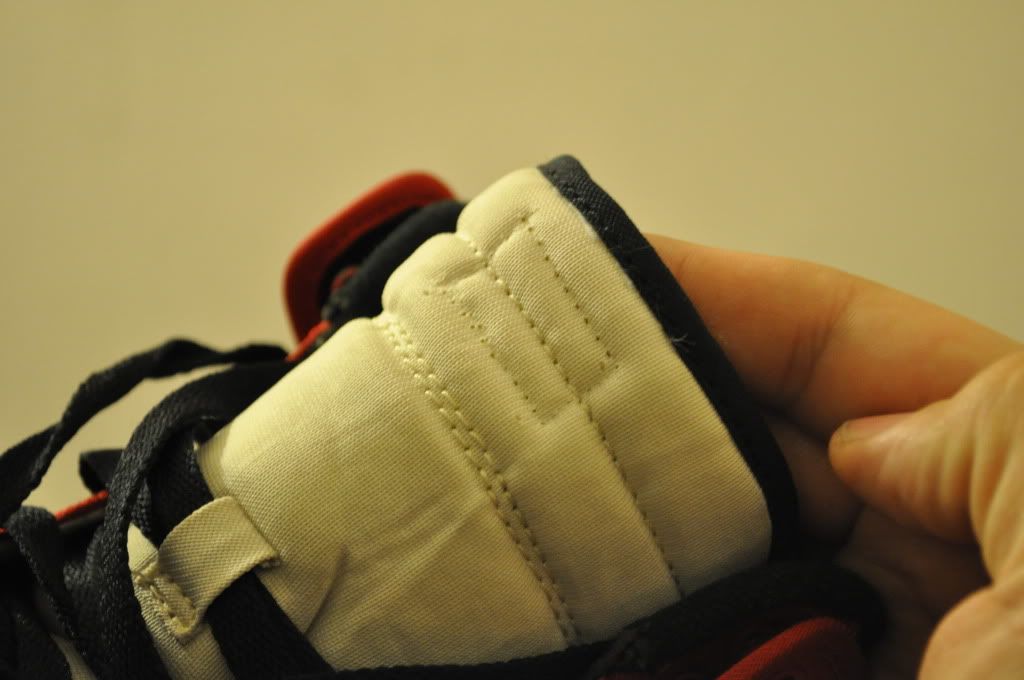 So after ironing, the tongue was ready for stitching. I used a simple needle and thread. I placed the tag face down on the tongue, measured and tested to make sure that the length was good for when I had to wrap the tag around.Then I stitched it in along the original thread. Then I took the needle and stitched the bottom of the tag on the back part of the tongue while also hiding the new thread in the original.
The end result was awesome. 2001,2001,2010 AJKO, 1994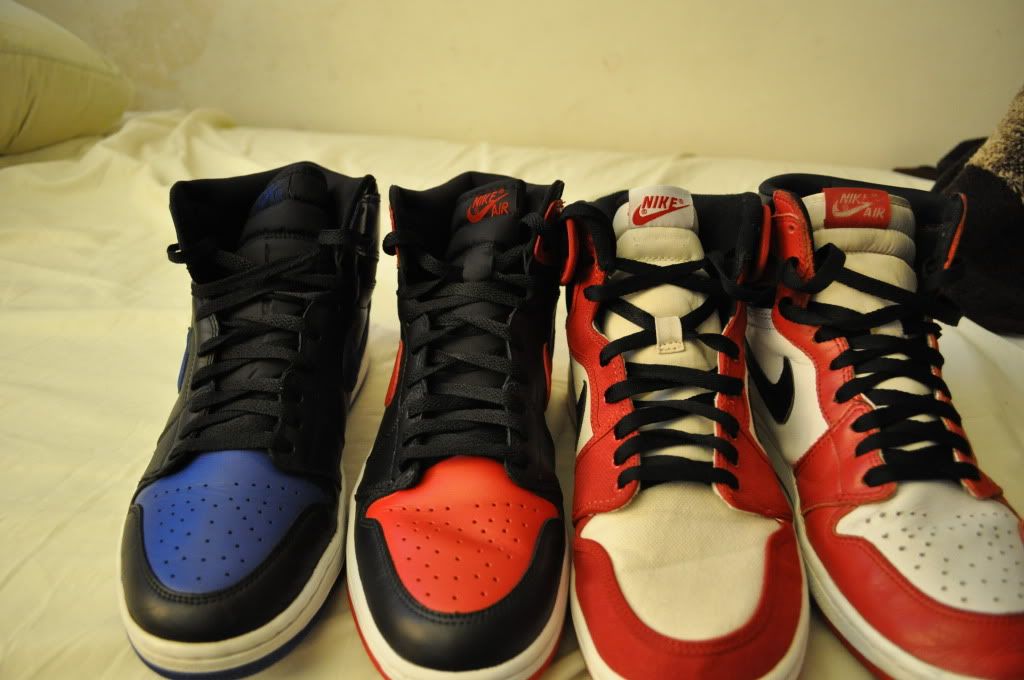 On feet. Thanks for reading guys.