Quote:
Originally Posted by
DeadsetAce
Quote:
Originally Posted by
franc
Quote:
[cris carter] com'on man! [/cris carter]
you know brady will gash that secondary up. bb is not a one trick pony. he adjusted depending on the opponent. brady will be launching the ball on sunday.
i saw him leave in the 3rd quarter i think. he did not return so it was not a good sign.
nah for sure. i think it's funny how a lot of people are just saying the patriots are a ground and pound team all of a sudden. my comment was more a knock on that. we need to be balanced to win. and harris out definitely helps with that balance so it's definitely huge. with dobson and thompkins both possibly out, amendola becomes more effective with harris out.
bb will do what it takes to win. if they have to run, they will run. if they have to pass, they will pass. if they need a balance of run and pass then they will do that. the sith lord belichick will be ready.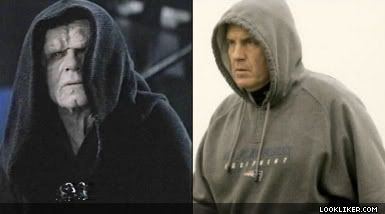 denver broncos
superbowl 32, 33, 50 champions
los angeles lakers
'00, '01, '02, '09, '10 nba champions
 denver broncos
superbowl 32, 33, 50 champions
los angeles lakers
'00, '01, '02, '09, '10 nba champions