yup
i fully agree with this: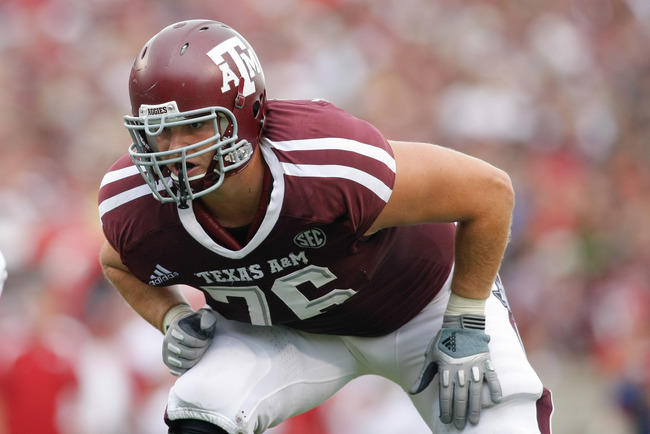 Brett Davis-USA TODAY Sports
The Pick: OT Luke Joeckel, Texas A&M
The Philadelphia Eagles get lucky here when they find the top overall player available on my board. 
Luke Joeckel is the best left tackle prospect I've seen in my days scouting—dating back to 2001. That includes Jake Long, Joe Thomas and Matt Kalil. What I see from Joeckel is elite-level balance, quickness and athleticism. While his 2012 film didn't show a ton of power-blocking, go back to 2011 with Ryan Tannehill at quarterback and you do see Joeckel pancaking defenders in the run game.
The Eagles may not need a left tackle if Jason Peters comes back healthy, but when you have the best player in the last decade at his position available, you don't worry about the depth chart. Peters can play right tackle or be cut to free up salary cap room. Joeckel is the best pick possible here.