Quote:
Originally Posted by
ksteezy
Quote:
Originally Posted by
ninjahood
come park at night and see whats good, bet you wont find any, thats for
sure.
ask anyone about parking in mahattan in a residential spot at night, its impossible.
there's like 3-4 garages in da heights within a 10 block radius and they're all making money because there is no parking
at night..when people get frustrated they just leave it in da lot and pay da joint.
Bro you donot live in the city!...parking regulations in the heights are exactly like the ones in the Bronx..
umm no they're not.
before it was like this...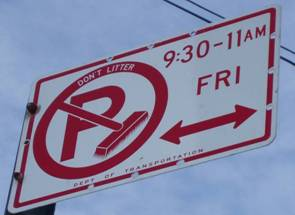 now its like this...you only got to move your car once a week...people DO NOT move they're cars if they dont have to = good luck finding a spot
after dark.