New Spidey?
All speculation of course but let's get the rumormill started this early Monday morn!
Quote:
Obviously this could turn out to be nothing to do with Spider-Man, but it's worth a bit of speculation for a quiet Monday morning. 21-year-old British actor Sam Strike (formerly of UK soap Eastenders) has landed a big US movie role, and many seem to think that it could be our new Spidey. There's no real evidence to support this, but he's the right age, has the right look, and if you take a look at his Instagram page there are several superhero-related pics, including one of Strike in a Spidey mask with the caption "I'm Spider-Man".
Quote:
Sam Strike ✔ @SamStrike
Follow

Started at the gym yesterday in prep for a cheeky new roll id love to tell you about.But can't.I'm ACHING.Forgot what its like to exercise .
Quote:
Lee Morgan @leemorgan_mgnt
Follow
Many questions sent on my last tweet @SamStrike - he has been offered the lead role in a very big US film, Info soon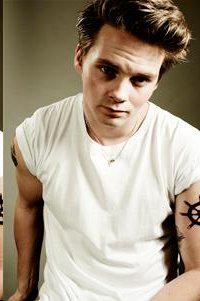 2:24 AM - 9 Mar 2015