Quote:
Originally Posted by
Deuce King
Well unfortunately for you champ, neither Jay Z or the use of the N-word is at the forefront of this discussion right now.  However, the name of your football team and your sheer ignorance on the matter is.  Which leads you right down a dead end street with no sign of hope or an outlet in sight.  Nice attempt to try and deflect attention away from the matter at hand, it simply isn't going to work however.  Now, lets talk about your beloved Washington Diplomats, you know the team that was suppose to be no worse than 11-5
according to your prediction from last year shall we.
You said "the name change it's not happening anytime soon".  Well I'm here to tell you, whether it's next year, 10 years, or 20 years from now or beyond, I'm quite hopeful that the name change will occur.  When it does I want YOU
@JAYFIEND
to be the first in line at the team store to pick up the new team name t-shirts and merchandise eager and ready with a smile on your face, you understand me.  It will no longer be acceptable for you to mock and disparage the Native American community, time is running out. 
Some things in life are a process, like with building a house. You have to first dig up the dirt, put down the foundation, and then build the layers of the house from there.  That's exactly what's being done right now with the advocacy to change the team name.  With the pressure from the Native American community and yesterdays ruling from the Patent Office the foundation has currently been laid.  From here, we build and create layer upon layer of the house until it is complete, and by complete, I mean you and the rest of your Diplomat brethren, or those that think like you give in to the will of the people, be it by hook or by crook.  
You live in the DMV right champ, that means wherever you are it's about 85 degrees and rising, but that's not just the outside temperature I'm talking about champ.  I'm talking about the heat and pressure that's beginning to rise on the topic of changing the team name.  Last year your quarterback RG3 said he was all in for Week 1.................well trust and believe me when I tell you that I'm all in for changing the team name and making sure you
@JAYFIEND
get dragged along the way, ALL IN!!  Same rules apply to the rest of your tag-alongs as well.            
You're a black man and yet here it is you stand side by side with the viewpoint of George Preston Marshall and align yourself with his legacy of racism??  I'll tell you what champ, when they change the team name I have an idea for a new name and logo that might be very much to your liking, check it out.......................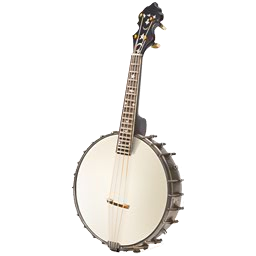 First I was born in 1984 and George Preston Marshall was not the own of the Washington ******** at that time. John Kent Cooke was and now Daniel Synder. Two people not know for being racist as far as I know.
I do not share George Preston Marshall's views and will not defend them.
The N word is in play because it is a racial slur and like I said if you use it your opinion in this matter really means nothing to me.
In 10 - 20 years when the name is changed. I WILL Be the first in the team store to but all the discounted Skins gears I can get my hands on. Because no matter what they change the name to I will always be a Washington ******** fan. Nothing any of you or anybody else will change that.
I am not racist against Native Americans or other Race. Just a guy that has supported a Football team the last 30 years. Yes I am attached to that team and that team means a lot to me. More than I care to explain to you.