Originally Posted by
Hot Route
Originally Posted by
nickmaz96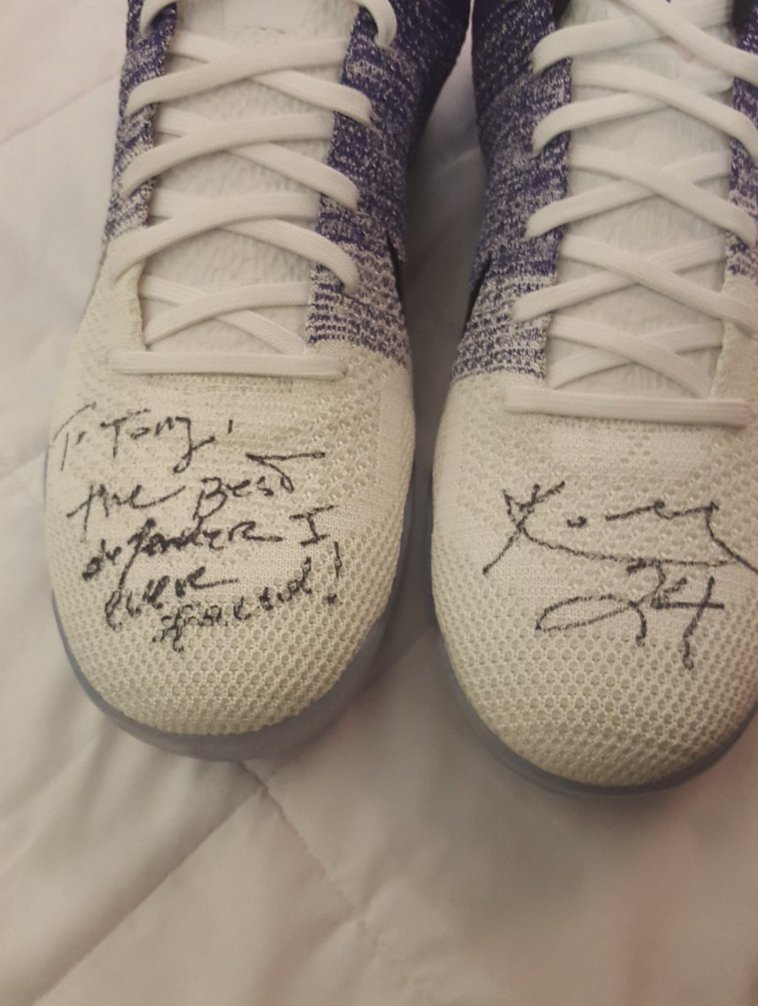 "To Tony, The best defender I ever faced!"
Kobe talks a lotta crap.
Kobe on the toughest guys he ever played against - Iverson, Marbury, Arenas, Melo, Durant - but put Tracy McGrady as the toughest
Not sure what is real anymore.
In Kobe's defense... (see this, @LiCeNseD To BaLL, @Freeze, and especially you, @Mamba MVP?)... in Kobe's defense, he signed 'best defender' for Tony but said 'Toughest I ever faced' for Tracy.
Totally different.