https://soundcloud.com/620-wtmj/schwanke-kasten-jewelers-911-calls
"Patty"
Background, ICYMI, John Henson's original IG of the incident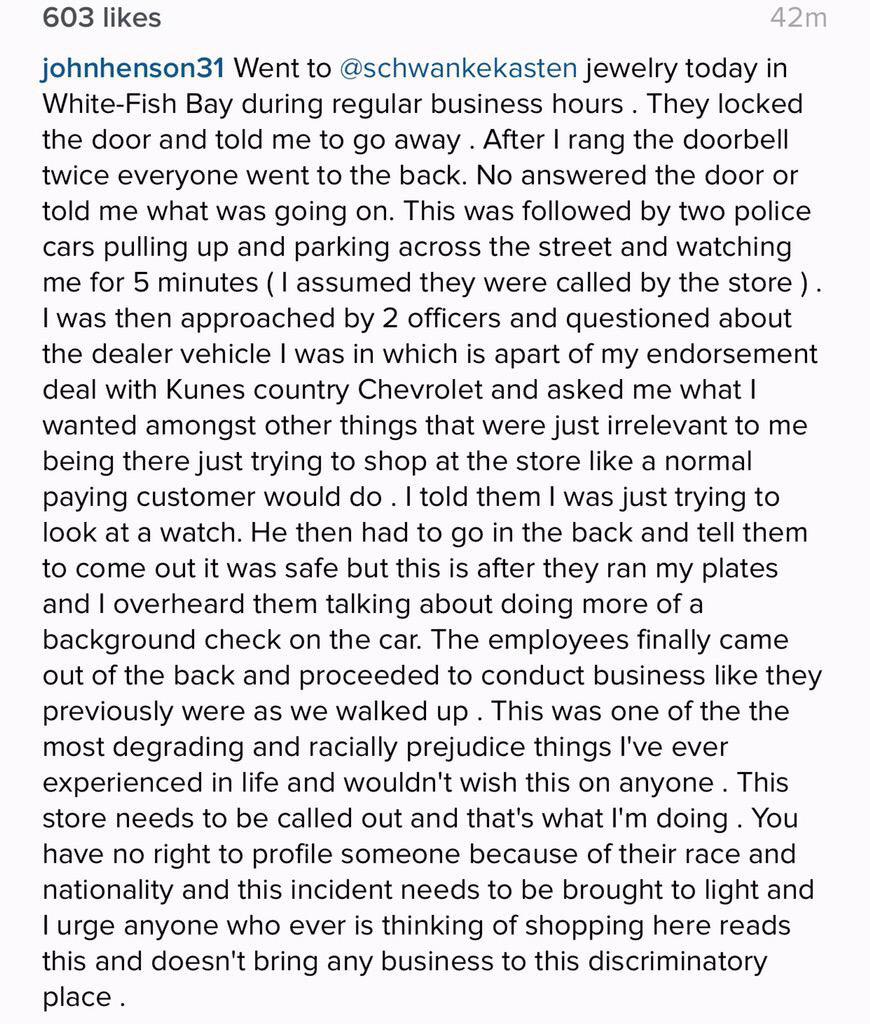 The owner has since apologized to him in person. Henson accepted and deleted the IG post
The company since got destroyed on Yelp. There was already a very low rating, some of the same things (uppity, racist sales personnel, poor service, etc. experienced by regulars but once the internet caught on it was over and Yelp is still actively sorting out real entries from ones related to the Henson incident.
http://www.yelp.com/biz/schwanke-kasten-jewelers-whitefish-bay-2